Whether you're a hardcore marathoner or someone who prefers to limit daily exercise to the distance between the fridge and the couch, having kids changes everything. The goal of being in shape becomes less about fitness for its own sake, and more about staying healthy to be around for the long term. No matter your objective, Lamorinda's gyms, fitness centers and studios are ready to help you succeed.
Strolling Along
When it's time to burst out of your baby bubble and start getting fit, you don't have to leave your precious bundle at home with a babysitter. Bring the wee one along to Moraga Commons Park, the Lafayette Reservoir or Pleasant Hill Park for Baby Boot Camp. The first class is free, but equipment required for the workout will cost you a one-time fee of $59.00. Bring your stroller and one or more stroller age children for cardio, stre
ngth and stretching that will have you fitting into your pre-pregnancy jeans in a no-time. Visit the Baby Boot Camp website for times and detailed information.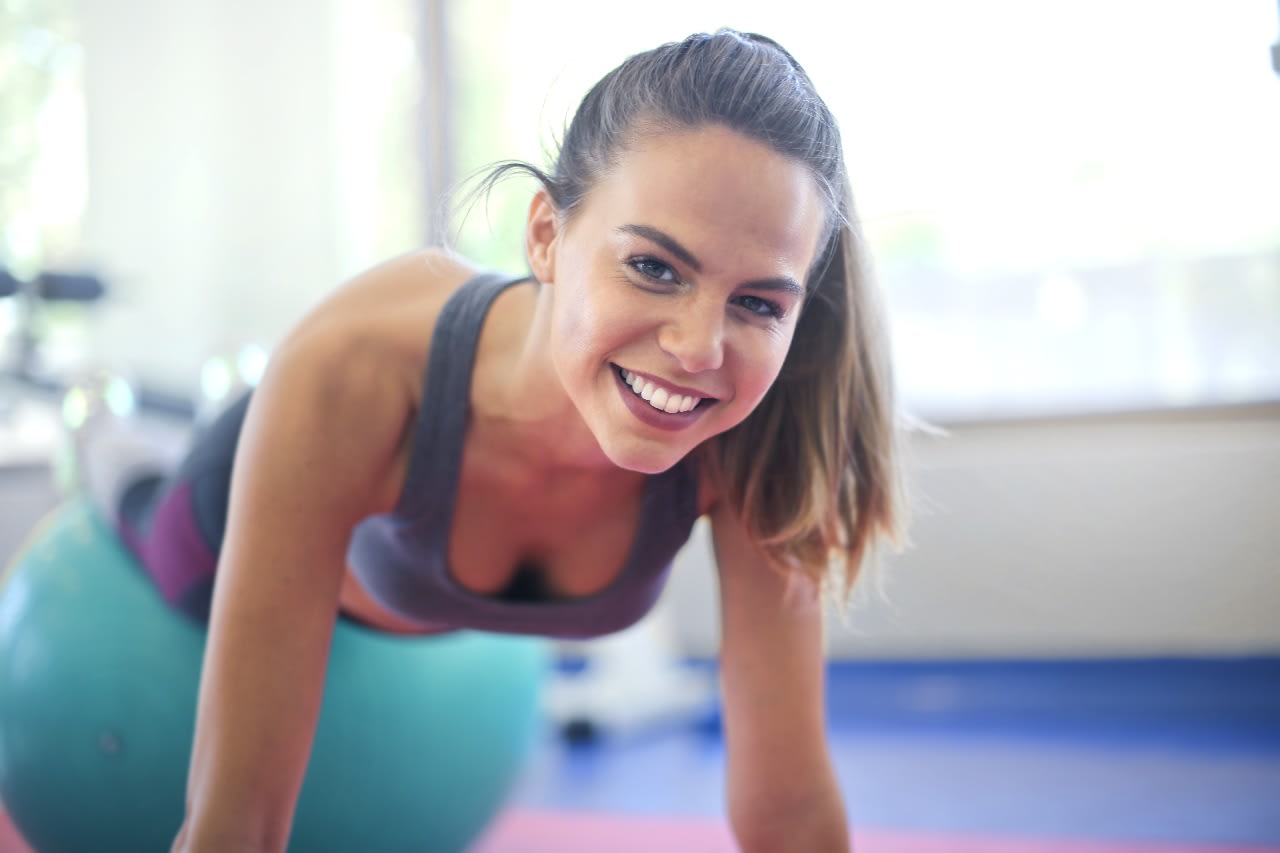 At the Core of It
There's nothing like carrying an extra twenty-five pounds in front of you for nine months to destroy your mid-section. Not to worry. There are a multitude of ways to restore your core and build the strength you need for the next few years of lifting the littles. Locally owned Star Pilates in Moraga hosts small group glasses using the Reformer Apparatus as well as mat sessions. Newly opened Mighty Pilates in downtown Lafayette will lure you in with a 5 class intro pass at a generously low price of $99. Private and semi-private workouts are also available and barre classes are coming soon. Club Pilates in Lafayette offers seven class formats and four different levels utilizing a combination of Bosu Ball, TRX, Reformer, EXO-Chair, springboards and more for comprehensive fitness, mobility and flexibility. A wide range of packages and a full schedule of offerings makes it easy to find something that suits you. The first class is free. Also located on Mt. Diablo Boulevard in Lafayette, Absolute Center is a Pilates based fitness studio with private training in addition to classes like Booty Barre® and Primal Movements Works® and soccer conditioning. Get started with a month in their studio for $75.00. If you're in Orinda, look no further than In Forma, where you can get both your mind and body in shape. Options range from sculpting and circuit training to strength and balance or meditation.
Belly up to the Barre
One of the original barre studios, The Dailey Method was founded just across the bay in San Francisco. Lafayette's bright and cheery outpost is small but mighty, with one room for exercise and another for the kids. Kickoff your career here with a full month for $99. Ready to commit? Core membership will get you unlimited classes, guest passes and free childcare. Other packages are available. Check out their website for more information. In Forma and Absolute Center also offer barre. Competitive Edge
Got an hour? The trainers at Orange Theory in Lafayette will tailor a workout to suit your fitness level. Monitor your heartrate and exertion, projected on a screen during the workout using their OTBeat™ wearables, and compete with other members or just yourself. Several options available for purchase at any location. Once you've cooled down, track your daily workout performance and calorie consumption using their free app. With classes that start at 5:00 a.m., the club is perfect for the working mom, and for the rest, there's a class offered almost every hour up until 6:40 p.m. most days. The first one is free. Formula 3, a new concept from Leisure Sports, combines three types of group classes to promote full body fitness through strength, cardio and flexibility. Choose from Forge, for weights and resistance training, Fire for cardio or Flow for a Vinyasa style class incorporating SandBells, or combine them in a way that works for you. Stop by or visit their website for a pass and a chance to experience all three. After you join, download their app and start earning credit at local shops and restaurants just by showing up to get in shape. More of a lifestyle than a workout, CrossFit is not for the faint of heart. Try Lamorinda CrossFit's On Ramp program to see if you're up for the challenge. For $150.00 the coaches in Lafayette will assess your fitness level to determine if the functional workouts are right for you before you make a long-term commitment. Once you've made the grade, the fee includes free classes for the rest of the month, should you choose to accept.
All In One
For moms looking for more variety, Oakwood Athletic Club in Lafayette will fit the bill. Bring the whole family and stay all day. With childcare, fitness center, personal training, group classes, racquetball, squash and basketball courts, an outdoor pool, and a café, there's something here for everyone. Top off your workout with a massage or facial at the spa. Get on the waitlist now for all-inclusive individual, couple or family memberships. For Moraga moms, the 24 Hour SuperSport, conveniently located on Rheem Boulevard, offers loads of amenities for gym rats on a tighter budget. Drop the kids, 6 months to 11 years, at their Kids' Club and take a spinning or yoga class while they make new friends and have fun with crafts, toys and games. Personal training, TRX, weights and the large assortment of exercise machines make it easy to get in shape. Membership will also gain you access to other 24 Hour clubs across the country, including the SuperSport with a pool and basketball court in Walnut Creek. Visit their website for a free three-day pass and check it out or try Costco in Concord, where they often have annual memberships for the gym at a reduced price. When you join Anytime Fitness in Orinda's Theatre Square, you'll start off with a free, personalized Get Started Plan. Offering yoga, stamina and strength classes as well as personal training and a website to help members with nutrition, coaching tips and weight loss, Anytime will keep you coming back. Their 4,000 locations around the world are open 24/7.
Downward Dogma
Many of the gyms and studios above offer yoga but holding your tree pose can be tough when the guy in the next room is grunting his way through a set of squats. Sometimes it's easier to focus on your breath in a Zen-like atmosphere. Get your Om on in Atma Yoga's bright, open studio on the top floor of their sunny building on Brookwood Road in Orinda. Whether your practice is primarily restorative or in pursuit of something more vigorous, Alta has a class for the whole family. Kids going crazy? Sign them up for afterschool yoga and mindfulness. Need to sweat it out? Drop in for Power Hour and leave feeling like you've worked every muscle. Stressful day ahead? Start it off with Gentle Flow you'll be ready to face any challenge. Check your ego at the door of Humble Yoga in Moraga. Calming classes, including one by candlelight, are held every day except Sunday at this cozy studio on Country Club Drive. Your first 10 unlimited, consecutive days are free.
Get out and get fit!