This year's bird flu has made it hard to find eggs on the shelf and left us gazing longingly at our neighbor's hens. Before you get all foxy and start stealing from other people's coops, consider laying in some chickens of your own. The hobby of raising hens has become a popular and productive suburban pastime with many AVID chicken parents in Lafayette, Orinda and Moraga.

Creating the Coop
Before you get some eggs and let them hatch, there are a few laws surrounding chickens and how and when they take up residence on your property.
Many locals started by taking a class from longtime urban farming expert and local treasure Papa John Kiefer. Check out Papa John's in-person classes or just visit his site for downloadable
information on building coops and keeping chickens.
Another resource is the #1 website in the country for chicken expertise is Backyard Chickens, founded by Bay Area entrepreneur Rob Ludlow. Rob was one of our early community advocates for keeping backyard chickens. These resources will provide all you need to know to prep for chicks, build your coop, and maintain a healthy flock.
Lamorindans love our homes and we want our chickens to be happy in theirs. While you are at home "nesting" (I couldn't resist), get a little Coop inspiration here: Pinterest Coops.
For ready-made coops and other chicken paraphernalia, including live chicks, visit Tractor Supply. However you choose to house your brood, be sure it's secure from predators. Humans aren't the only animals who love eggs!
Raising the Flock
If you're looking for a local group of chicken aficionados to engage with around chicken raising tips and inspiration, join the private FB group Cluck, an acronym for Citizens of Lamorinda United in Chicken Keeping. If your children are interested in learning about raising chickens, sign your wee ones up for 4-H and join in on the Chicken project. No need to have your own chickens for this project, but if you want to enjoy the eggs you will most likely re-consider. Sign-ups for 4-H occur in early fall. For some bedtime reading, check out RAISE, What 4-H teaches 7 million kids by Berkeley writer Kiera Butler about several local 4-H families and what the program means in regard to sustainability and food security.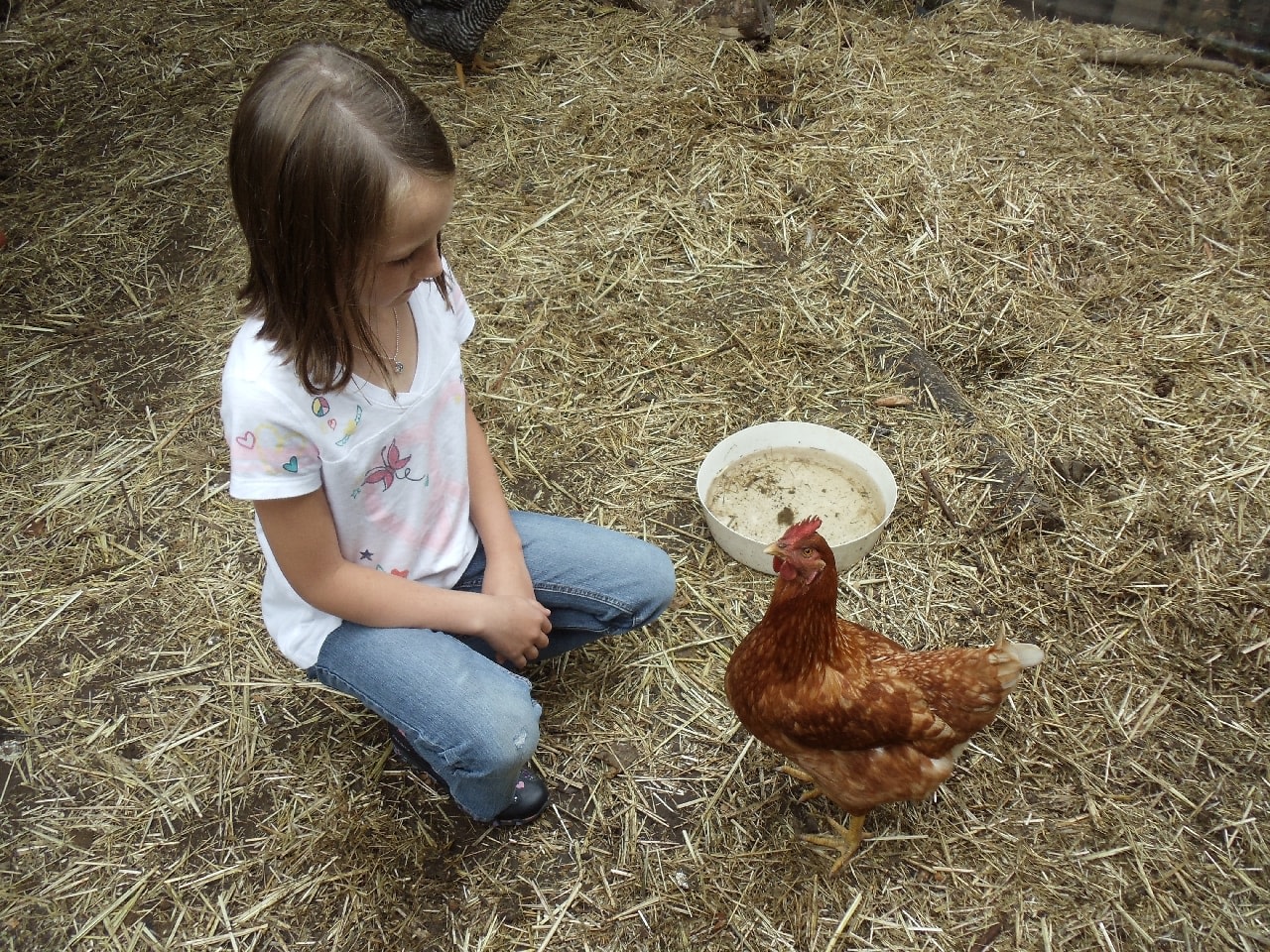 Chicken Rules
Is chicken keeping even legal? Well, thanks to lobbying by many local chicken lovers, citizens can now keep a certain number of chickens based on parcel size. Before you commit, be sure to read your local ordinances. Click here for to check out the rules for Lafayette, here for Orinda and here for Moraga. Most importantly, be a good chicken neighbor and NO ROOSTERS.
Concord Feed has all of your chicken supply needs such as basic coops, feed, watering systems, feeders and such. Cackle Hatchery is still shipping chicks, but with longer lead times than usual.
Owning chickens is a relatively easy and enjoyable pastime, but it's also a big responsiblity. Happy back yard chickens lay eggs that are nutritious and delicious, PLUS you know where your food is coming from. Extra eggs are always offered up on local Facebook groups and amongst neighbors so if you're not interested in raising the birds, you can still enjoy fresh eggs.
Go ahead, let your pets make you breakfast!